Al Ristoro del Moro
Eat suspended on the Amalfi Coast ...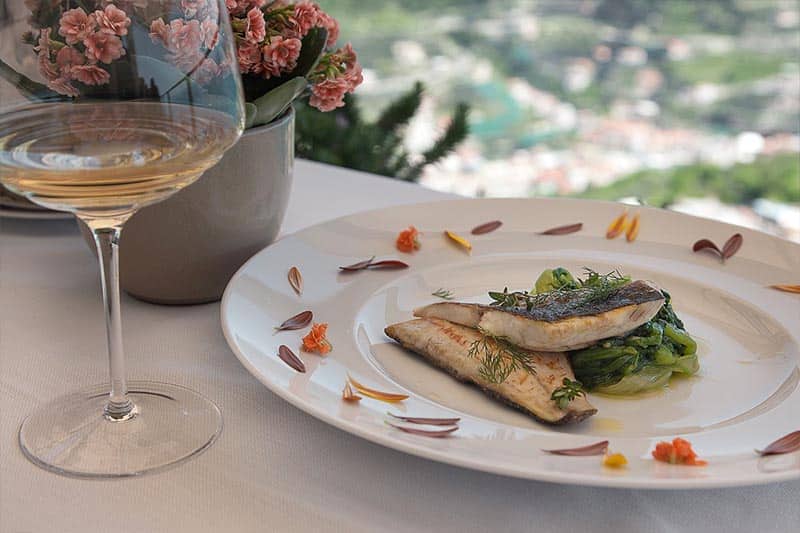 It is the Hotel exclusive restaurant located on the reception hall floor.
The little hall is very cosy and elegantly furnished by the famous architect Prof. Alison.
During spring and summer time the lunch or dinner can be served on the terrace, which has a stunning view on the stretch of sea which goes from Capo d'Orso to Amalfi.